Communicating With Customers - A Quick Guide
Use these proven scripts and tips to start converting 5x more leads into jobs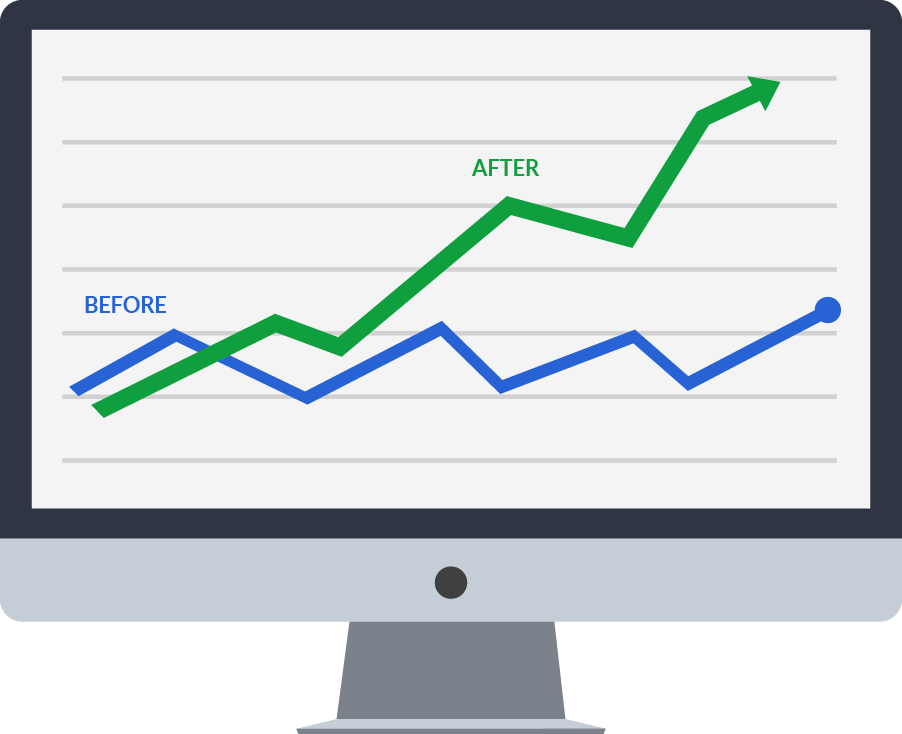 Get More High Value Plumbing Jobs Now

Our exclusive lead generation system takes the hassle out of marketing, letting you focus on completing the plumbing jobs that make you money. Marketing your business is now as easy as answering the phone.
Leave The Marketing To Us
From underperforming marketing strategies to expensive advertising agencies, marketing your business can be overwhelming. Although marketing is a necessity, many of our home service partners have told us that it distracted them from completing jobs and negatively affected revenue.
Our plumbing lead generation system takes the hassle out of marketing, allowing you to focus on increasing your revenue. We generate our plumbing leads by actively targeting consumers looking for plumbing services using search engine optimization, content marketing, paid search, and pay-per-click advertising.
Consumers find our websites, call our phone number, and then your phone rings. When you answer the phone, you will hear a message saying "33 Mile Radius Lead" and are then immediately connected to your customer. All you have to do is close the deal.
Exclusive Plumbing Leads with Fair and Flexible Pricing
All of our plumbing leads are exclusive and conversion ready. You never have to compete against a competitor for our leads. While not every plumbing lead is guaranteed to turn into a job, our top partners close 90% of the leads we send to them.
Forget bad experiences with other lead generation companies. With our fair and flexible pricing, you only pay for valid leads on plumbing services that you offer. You never pay for wrong numbers and there are no setup or monthly fees. You can pause your account at any time and there are never any long term contracts.

Exclusive Plumbing Leads


No Competing With Competitors


Only Pay For Valid Plumbing Leads


No Setup or Monthly Fees


No Long Term Contracts


Dedicated Account Managers
Take a look at our
ROI Calculator
to see how much you could make with our exclusive leads.
Apply To Become One of Our Exclusive Plumbing Partners
We focus on generating plumbing leads through our marketing efforts, but that means we need quality partners who are able to answer those calls, set the appointment, and close the deal.
To ensure a mutually beneficial business relationship, all of our potential partners must meet certain requirements and we only accept a limited number of partners in each area.
Our partner requirements include:

Excellent Customer Service Skills


System in Place to Take Phone Calls 24/7


Ability to Respond to Emergency Calls in 60 Minutes or Less


Ability to Close 70 to 90% of Leads
Call
1-888-594-8381
or fill out our
contact form
today to see if you qualify for our exclusive plumbing leads network.
"We were thrilled how quickly Tim and Mike and their team added Service Restoration to their program, and got us up and running. The increased call volume and quality of the calls have exceeded Service Restoration Inc.'s expectations."– Dan Schmidt

"Great company they alway provide good quality leads with high conversation rate. I have been with 33 Mile Radius for over 5 years and I would recommend them to anyone."– Gary.

"To be honest, I was hesitant with joining with 33 Mile Radius… With so many lead gen companies that offer you everything and end up not fulfilling, 33 Mile Radius sounded too good to be true. However my opinion completely changed once I started out with them. With 33 Mile Radius, I spent roughly around $30,000 last year and got over $400,000 worth of business from that investment."– Alex