"33 Mile sent a lead to Specialized on New Years Day 2018 that turned out to be one of the largest losses we have ever mitigated. The 13500 sqft basement of a prominent hotel in Rochester, NY suffered a 4″ pipe break in their sanitary line. 33 Mile Radius is the reason we are here today! Can't say enough!"
– Stephen Wagner, Specialized Cleaning and Flood Restoration, Inc.
Connecting contractors to customers is our business. We provide lead generation and marketing services to disaster mitigation, restoration, and home services contractors looking to increase revenue and grow their business.
Lead Generation
Our exclusive lead generation system lets you focus on completing the jobs that make you money. Although marketing is a necessity, many of our partners have told us that it distracted them from completing jobs and negatively affected revenue.
All of our high-quality phone leads are exclusive, so you never have to compete against a competitor. We generate our leads by actively targeting consumers looking for the services you provide by using search engine marketing (SEM) and search engine optimization (SEO).
Forget bad experiences with other lead generation companies. With our fair and flexible pricing, you only pay for valid leads on services that you offer. While not every lead is guaranteed to turn into a job, our top partners close 90% of the leads we send to them.
How to Get Started With Lead Generation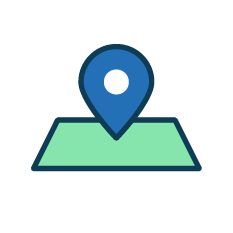 Secure Your Service Area
A 15 minute call to secure your service area, confirm the services you offer, and verify your business qualifications.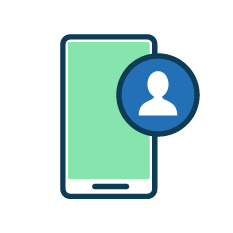 30 Minute Training Call
We will review our best practices, train you on using the dashboard, and then activate your account.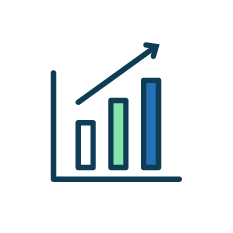 Receive More Calls
Customers call into our network and get routed to you. Just answer the call and book the appointment.
Increase Revenue
Grow your disaster mitigation business and increase revenue with our exclusive leads.
Learn More About Our Lead Types
Review Generation
Increase positive reviews with Acquirly, our easy to use review generation and reputation management app. We designed Acquirly to simplify the process of asking your customers for reviews.

Acquirly also lets you manage your reviews once you've received them, allowing you to address negative reviews immediately. No matter how little technical experience you have, you can easily ask for and get customer reviews in three easy to remember steps.

Getting your team to use any new system can be a challenge. We can quickly and easily train your team to use it each and every time to ensure you get reviews for your business.
"33 Mile Radius has been a tremendous resource for our company in generating profitable revenues from their high quality leads. In one of the most competitive markets in the country for our industry, 33 has greatly assisted us in year over year growing our business and revenues."

– Shane Dodson, BIONIC Emergency Services
How to Get More Reviews With Acquirly
Get More Reviews

Acquirly makes it easy for customers leave reviews on the most popular review sites including Google and Facebook.
Track Your Reviews

Acquirly notifies you of new reviews, allowing you to thank customers and address concerns instantly.
Get More Leads

Acquirely provides customers with confidence and even improves your ranking in search engines.





"I can unequivocally say that without 33 Mile Radius, our business would not have the fast start that it's got. We received a lot of smaller water and mold leads, and now we've received a large fire lead."

– Bob Straughn, WSC Construction and Restoration
Call Tracking
Connecting contractors with customers is our business, so we understand the value of every phone call. We also recognize that you are likely using many different marketing channels. However, many of our partners told us they didn't know how their marketing campaigns performed.

Our call tracking system takes the guesswork out of measuring the effectiveness of marketing and advertising campaigns. It ensures you're not wasting your budget by tracking every call you receive. Our dashboard clearly outlines which sources are effective at generating leads and which aren't performing.

Our easy to use call tracking dashboard allows you to create and manage campaigns, request both local and toll-free numbers, and set the destination number of your choice.
How Our Call Tracking Works
Create a Tracking Number

Requisition a new phone number, assign it a campaign, and start marketing your services.
Review the Statistics

Review each call and measure how different campaigns are performing.
Adjust Your Marketing Spend

Use the call tracking data to adjust how you spend your marketing dollars.




Stop Losing Out On The More Than 20,000 Quality Leads We Send To Our Partners Each Year. With Our Fair & Flexible Pricing, You Pay For Only Usable Leads That Grow Your Business.
Apply now to secure your area and start getting the leads you need to grow your business. Fill out the form below and one of our business development managers will contact you shortly to explain how our lead generation system works.