Storm Chasing For Water Damage Leads: Are You Prepared for the Risky, but Lucrative Business of Chasing After Hurricane and Storm Damage?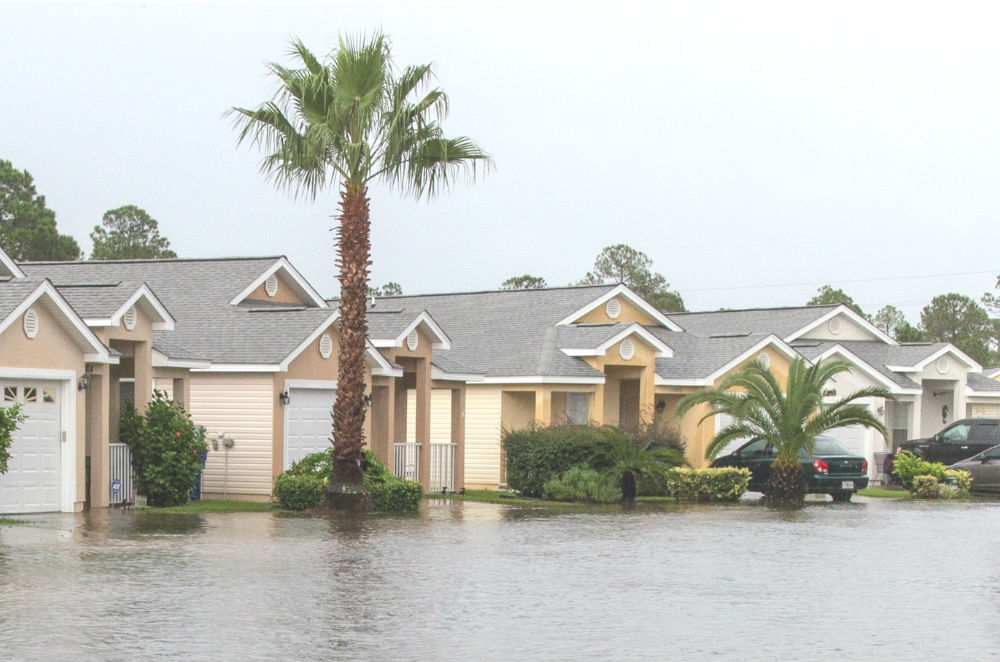 Storm chasing has become popular with disaster mitigation contractors. Considering that the 2017 hurricane season was one of the costliest on record, it makes sense that so many restoration contractors consider following the path of devastation.
While chasing storms may pose some challenges, it can be extremely lucrative work. Whether you're experienced at storm chasing or looking to take advantage of this year's storm season, here are some tips to ensure you are successful.
Think About Supplies and Accommodations
Clean water, food, and gas will be in low supply in devastated areas. Stock up whenever you can or even plan on bringing your own supplies with you. Hotels are likely to be booked, closed, or damaged.
Power and phone lines may be down in some areas, so having cash is a good idea as some businesses may not be able to accept credit cards. This also means you may want to bring generators with you to power your equipment. Portable work lights may be a good idea too.
Prepare For Adverse Conditions
While all water damage jobs pose some risks, think about the safety of you and your crew when storm chasing. Always look for signs of structural damage before entering or beginning work on any property.
It can often take days or even weeks before you can get into a property and standing water and sewage are a breeding ground for bacteria and mold. Also, watch out for rodents and reptiles that may have become trapped or are hiding in storm-damaged properties.
RELATED: Customers Asking For Another Company: How to Convert More Leads Into Jobs When The Caller Is Asking For Different Company
Contact Your Account Manager
If you're already getting our water damage leads, contact your account manager before going storm chasing. We can pause your account to ensure you don't miss any billable calls. Depending on the severity of the storm, we can also activate you in storm-affected areas.
While there will likely be plenty of opportunity after severe storms, there will also be more competition. By activating in less severely impacted areas, we can send you jobs where competition is lower.
If you are buying water damage leads from us and plan to go storm chasing this season, make sure you don't overextend your service area. It's also helpful to have someone manage your account and take calls, allowing you to focus on jobs.
Avoid Making Lists of Customers
Whether you're buying water damage leads from us or canvassing neighborhoods on your own, we advise against building long lists of clients. While a list of leads may sound great, you are likely to lose many of those customers if you can't get to them quickly.
Instead of overextending equipment and crews, our best performing water damage partners only line up a few leads. They are often more successful too. Once they complete those jobs, they can check with other properties on that street.
RELATED: Prioritizing Multiple Jobs: Keep Customers Happy While Working Multiple Jobs With Good Organization and Communication
Provide Proof of Insurance and Licensing
Even in an emergency situation, most customers will want proof that you are a legitimate business. Other states may require specific licensing and your insurance may not cover you out of state.
If you're chasing after storm damage, you want to avoid potential legal situations. Ensure you have the proper insurance coverage and certification before leaving so that you, your employees, and your customers are safe should something happen.
Final Thoughts Before You Go Storm Chasing
Before you load up your truck and hit the road, think about what you'll need over the next few weeks. Remember that supplies may be hard to come by. Verify your insurance coverage and licensing are up to date as well.
Have someone managing your lead account and phones. If you're one of our current water damage lead partners, contact your account manager beforehand. When done right, storm chasing for water damage leads can be profitable as long as you plan ahead.
Start Getting Premium and Exclusive Water Damage Leads Today
While other companies send their leads to several people, we send our premium water damage leads to only one partner. Our top performing water damage restoration partners turn seven out of ten calls into jobs. The average revenue from our leads is $5,000, but partners have recently gotten jobs worth $50,000, $100,000, and even $250,000. Start getting exclusive water damage leads today